For content creators, it may be difficult to understand why some blogs make a lot of money while others work in an amateur way and only incur expenses for producers. The difference is that the first group, in addition to dedicating themselves entirely to their pages, also uses Marketing Digitalsuch as email marketing and the sales funnel to increase blog audiences.
In addition to being one of the best-known platforms for content producers who have found their profession on the internet, blogs are also excellent for directing consumers to company websites. Content marketing is a growing trend, and blogging is a fantastic way to gain followers, strengthen your reputation as an expert in the field, and drive more people to your store. However, for a blog to be successful, it needs an audience. That is, you also need to actively promote it.
And do you know the best way to do that? Yea, email marketing.
Email marketing can attract visitors to your blog and make them visit your website, thus gaining new customers. Even if your blog is purely educational and has nothing to sell, you should think of an outreach strategy through email marketing. A survey by Quicksprout shows that your blog's content is 3.9 times more likely to be shared on social networks by people who received email marketing promoting the content. Another report produced by Smart Insights reveals that email has the highest click-through rates across all industries, making it one of the most powerful channels for driving website traffic.
Why bloggers need email marketing
Even if a blogger is creating fantastic content and interacts well with readers, he may see a drop in hits for a straightforward reason: lack of publicity.
Successful bloggers are already creating quality content on topics readers want to follow. However, they don't always know the most effective ways to share this content – ​​and that's where email marketing comes in.
Email marketing is vital for bloggers. It will help strengthen your connection with your readers and ensure that as many readers read the content as possible. When done correctly, email marketing is profitable and can save you time. You can present your content to more people and build relationships with your followers – which ends up increasing your revenue.
A marketing strategy is important for any business or blog looking to profit. While having quality content is great, it means nothing without proper optimization and outreach to your followers. When it comes to hitting your target audience hard, email is still the best way to go: research shows that email marketing is around 40 times more effective than Facebook and Twitter combined in terms of customer acquisition.
But how can you use email marketing and Digital Marketing to increase your blog audience? Keep reading and find out!
How to use email marketing to attract readers
Using email marketing is more than just copying your blog link and hitting send. If you want to see what email is capable of, you'll need to do some planning. So, before starting, you must take the time to define your goals and the actions you will take to achieve them.
understand your audience
The first step in planning an email marketing strategy is identifying and understanding your audience. Having a deep, personal knowledge of your audience sets your content apart from the competition, whether for your blog or email marketing.
Create content – ​​but don't forget about curation
Once you know who you're trying to reach, the next step is to decide what kind of content you're going to share. An established blog already has an idea of ​​what the audience expects. Blogs that are just starting out, however, will need to decide their niche and start creating content that resonates with their audience. The idea here is to provide readers with quality content that is relevant so they keep coming back to your blog. Once you've narrowed down your content niche, start creating the content you want to share.
Next, content creation and content curation will come into play. They may look similar, but they are actually two very different things:
– Content creation: the process of creating 100% original content, such as a blog post, social media post, infographic, or newsletter.
– Content curation: the process of researching and collecting valuable content from a variety of sources and sharing it with your audience.
While having original, highly rated and properly optimized content is vital, sharing quality work done by others can also be interesting. Original content, like a monthly newsletter, is a great way to keep readers informed about what's happening on the blog, as well as share information about what's to come.
By sharing curated material from other sources, you are also showing your audience that you understand your industry and are keeping up with it. You will also be expanding your network because by sharing information from another source, you will be sparking conversations that will help you get noticed. Reaching out to top industry leaders and influencers can also be highly beneficial for growing your blog and educating your readers.
Have the right marketing tools
When it comes to email marketing for bloggers, having the right tools is critical. Not only do they help simplify the entire email marketing process, but they also help provide a deeper insight into what works and what doesn't in terms of your email campaigns.
Articalo has a highly complete and intuitive interface, and you will be able to send your newsletters in a few minutes. After submission, our reporting tools can help you determine what content is best for your audience.
Actions to promote your blog through email marketing
Encourage your blog visitors to subscribe to the newsletter
Readers always appreciate good content. So how about providing them with exclusive content through your newsletter? This will make them subscribe to your email list, and it will also make them visit your blog more often.
Whenever we receive a discount coupon or freebie we feel more inclined to join an email list. It's no different with your website visitors. Use this opportunity to grow your list and build a lasting relationship with your customers! And if you don't sell anything, don't worry: you can offer content through e-books, templates or other useful materials for your audience.
Also Read: How to check the real website ranking | What are the web keywords Tools on Google?
Update popular posts
Use Google Analytics to find out which posts perform better than others and present them to your email list. You should definitely share new posts with your email subscribers, but you should also send out old posts every now and then.
If you have a monthly newsletter on your calendar, you can use it to share your best posts. Segment your subscribers according to their interests and curate content relevant to their respective segments. Another possibility is to try to get a fresh perspective on a popular topic that has already been published or add more details to it according to the latest news.
Have RSS feeds for your blog
By subscribing to RSS feeds, your website visitors will receive email notifications whenever you update your blog, which is very good for bloggers who want to increase their visibility. Plus, it will eliminate the need to send a manual message every time you update your blog, which will save you time and effort.
Offer notifications for your blog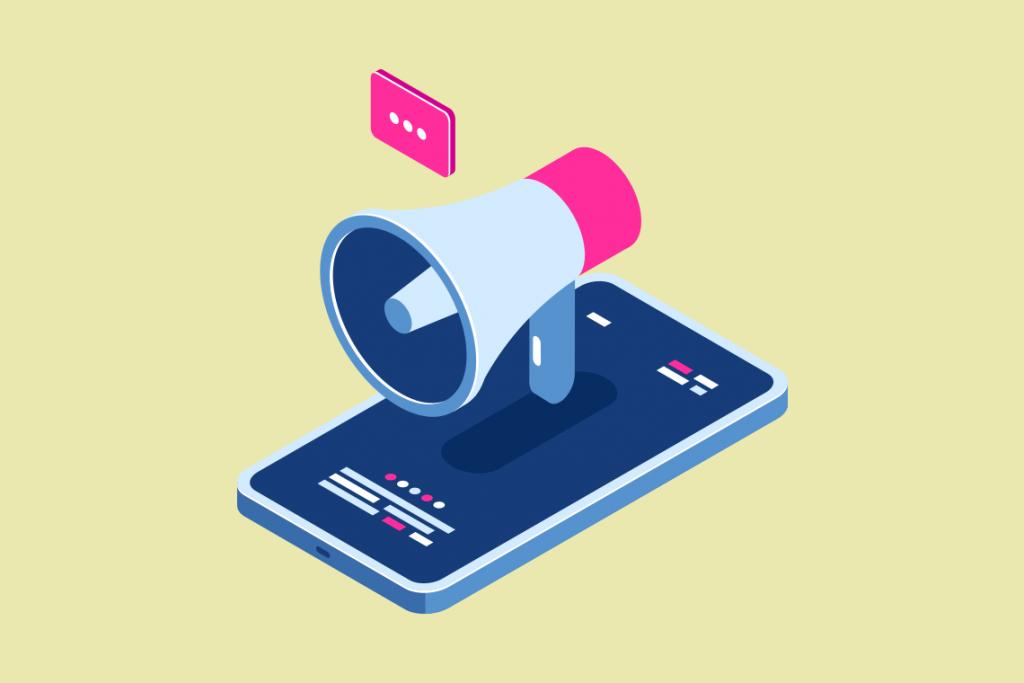 Users are increasingly used to notifications from mobile devices, so it's a good idea to create an app for sharing your blog posts. In this way, you can send a notification to users each time there is a new publication. You can also enable browser notifications to also impact consumers when they are in front of their computer.
Promote your blog like you promote other social networks
Often, your blog is the face of the company. It is as important as your Facebook, Twitter or Instagram. So don't forget to put your blog link along with all social media users in the email marketing footer.
follow the metrics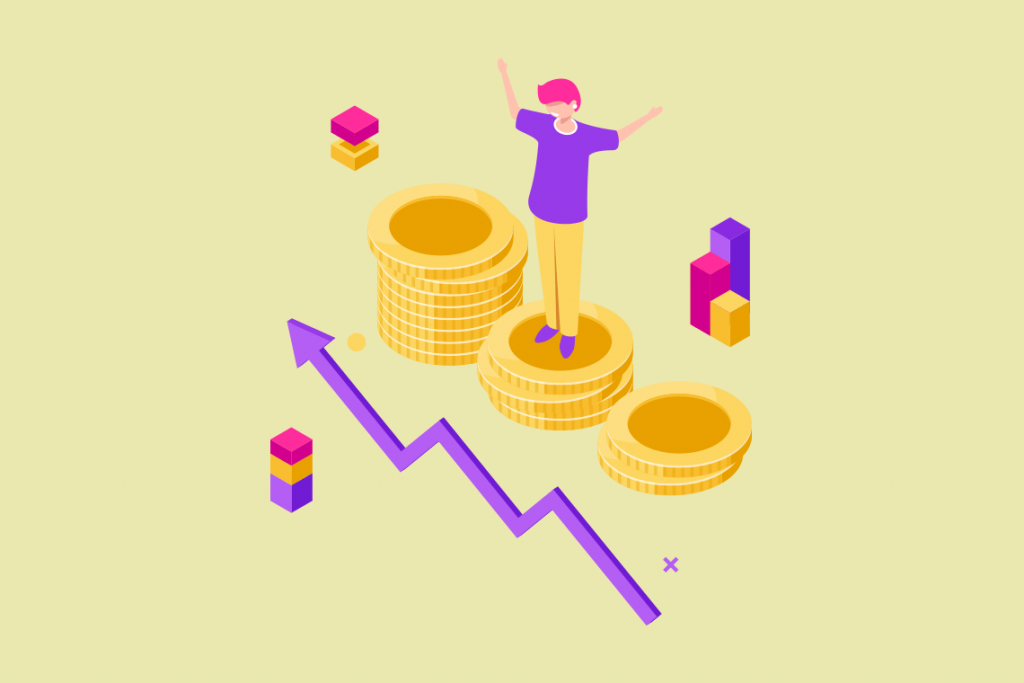 Since there is no dearth of information on the Internet, you should make sure that you are offering the content that people are looking for. Analyze your metrics email marketing tool to see which links subscribers click. You can use this information to further segment your audience.
Also Read: 7 creative ways to make money online
What Bloggers Should Consider When Creating Their Email Marketing Strategy
There are other factors to consider when it comes to email marketing for bloggers. Check out these ideas and tips to get the best results when promoting your content:
Keep your email list healthy
Email list hygiene is essential for any email marketing strategy. The goal is to have your content seen, and if users aren't opening your email marketing, it's a clear indication that you need to re-evaluate your strategy or your content.
When monitoring your email analytics, you should look at your overall bounce rate and see which subscribers don't open your emails. These users, for whatever reason, have disconnected from your emails, so clear them from your list. Articalo evaluates your contacts and cleans them up automatically.
email automation
After segmenting and configuring your lists, automatize sending email marketing as much as possible. While newsletters and other campaigns are useful, creating an automatic campaign is a great way to stay in touch with your audience, requiring little time or effort after initial setup.
When a specific person responds to a certain trigger, such as making a purchase or downloading, a timely email is automatically sent, helping you build leads or encourage readers to interact with your blog.
For example, a great automated email campaign would be a welcome series if you have a new subscriber to your blog. Once the subscriber has entered their information, they will receive a welcome email that will take them to other materials or the next steps to take.
Also Read: How to Promote Affiliate Links on Pinterest in 2022
Conclusion
Whether you're new to the blogging world or a professional content producer, email marketing can help your blog reach more readers. But when you create your marketing strategy, there are a few things to keep in mind, like knowing and segmenting your audience, distributing quality content, and using the right tool to get your messages out.
Did you like the tips? Do you already use email marketing to promote your content? Share your experiences in the comment box below: